About the area
Enjoy the Beaches!

Jervis Bay's famous white-sand beaches and clear turquoise waters are amongst the safest and most beautiful in the world.
Coastal, marine and hinterland National Parks offer fantastic bushwalking, cycling tracks, Indigenous culture, camping spots, cliff-top lookouts and maritime heritage.
Teeming with native Australian wildlife, our resident dolphins play in the bay all year round. See kangaroos, wallabies, echidnas, wombats, and many rare bird & animal species in the wild.
One of the best places in Australia to witness whales on their annual migrations, humpbacks and southern right whales can be seen both offshore and inside the calmer waters of the bay from June through to November.
Travel for Huskisson to Callala
You can take the Husky Ferry from Huskisson to Callala (you can take your bikes on board too!) for $15 return and bike travel fee. 
Book now at: 
Website: http://www.huskyferry.com 
Facebook: https://www.facebook.com/Husky-Ferry-335671553183846/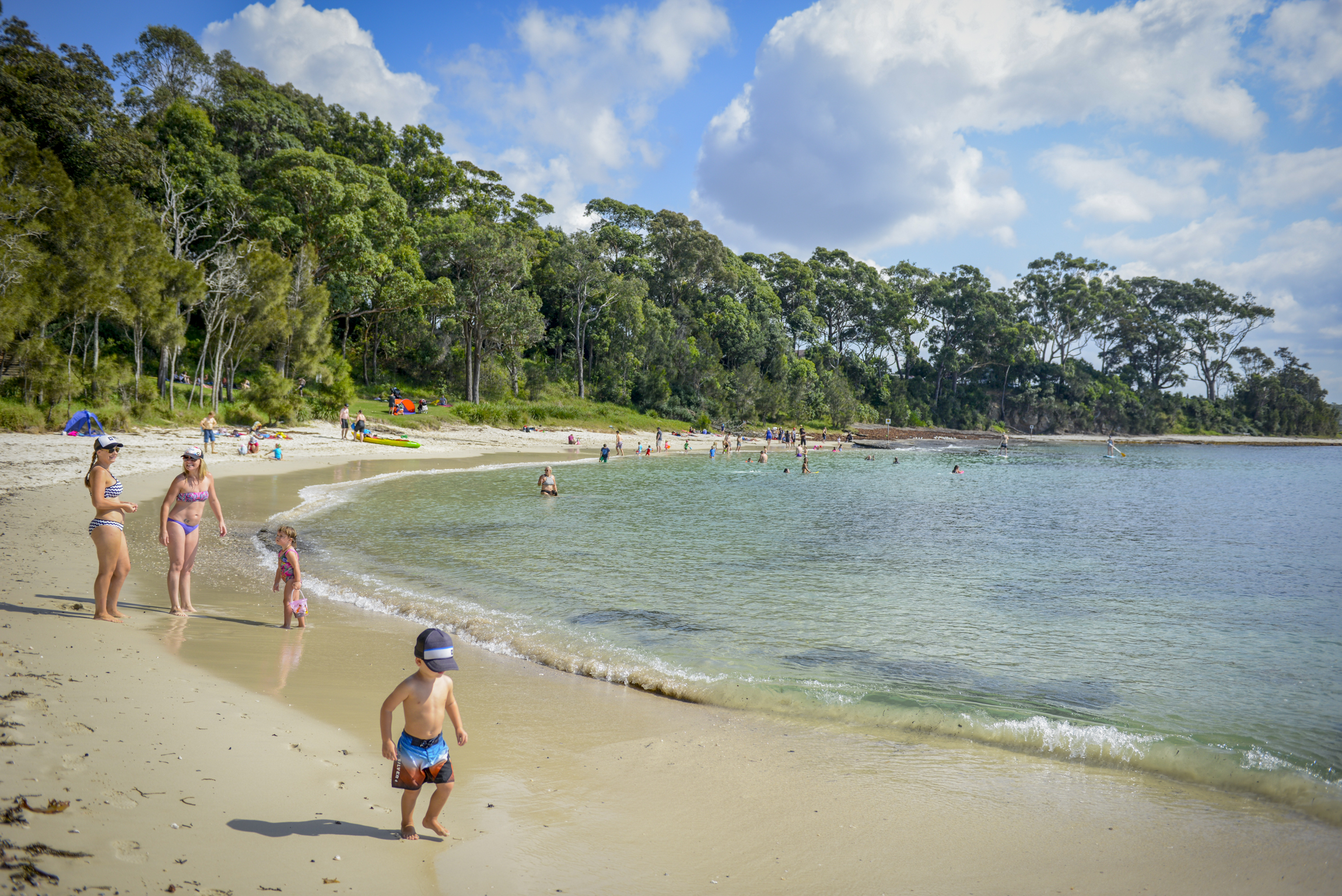 The many bays and ocean beaches, lagoons, secret coves and hidden creeks are perfect for swimming, kayaking, boating, fishing, standup paddleboarding and surfing.
Unspoiled coastal and country villages have local produce markets, boutique shops, art galleries and a terrific museum. The area boasts world-class cafes, restaurants, pubs, wine bars and a burgeoning music scene.
Jervis Bay is central to all the South Coast has to offer: Callala Beach, Kangaroo Valley, Berry and Ulladulla all the same distance away and we are close to all the south coast wineries.
Where to Stay?
We chose Jervis Bay as we figured you'd need a destination that offers it all. National Parks, Beaches & Wildlife. We recommend staying in or as close to Huskisson as possible if you want to be conveniently located to the main Event Village in White Sands Park.
Huskisson – Twenty minutes south-east from Nowra and on the shores of the famous Jervis Bay, you'll find the historic township of Huskisson with a population of around 1,600. This town is also a great location from which to be based for exploring the Jervis Bay Territory and other great areas of the beautiful Shoalhaven.
You'll find ample amounts of eateries, shops and amenities in town plus be well placed to take advantage of a number of dolphin/whale cruises departing from Huskisson. For further information on this please visit the Discover page.